today there is a high of 50 degrees and 30% chance of rain showers. it is already sprinkling out, it is gray, and cold. i love it.
what is even better is i have this awsome new coat to wear from anthropologie to keep me warm.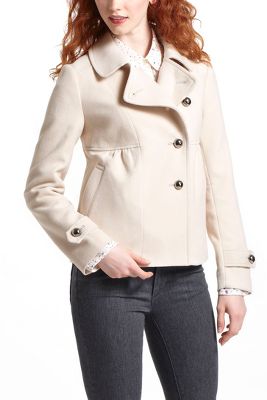 head on over to
anthropologie
and get urs self this coat. its super cute and super warm.