it is the night before easter and i am here in richmond, while my wonderful boyfriend, John, is back in charlotte. I came home for easter, but John has a final on monday, thus he had to stay behind and study. i miss him so much. i've gotten some txts from him saying he misses me too and can't wait for wed.

John on a train in Moracco


while i miss john very much, it is also nice to be home. i haven't been home for 1.5 to 2 months. i almost was unable to come home for the easter service, which would have been weird since i havne't missed one in 25 years. plus, i am really excited about wearing my new bird dress from anthropologie.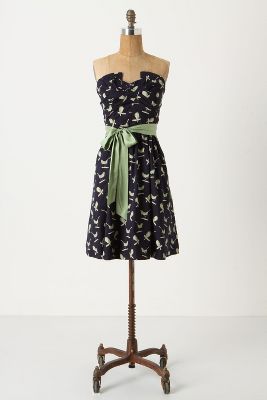 Anthropologie Sing Sweetly Party Dress
Tiny songbirds tweet their tunes from the branches that scatter across soft cotton, adorably pleated at the bodice and finished with a dashing citron sash. By Porridge.